Tuesday, February 3, 2009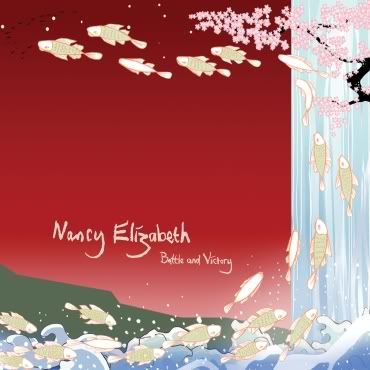 "The Lancashire-born singer's down-to-earth songs are brought to life by her warm and unaffected voice. Unpretentious but effortlessly ambitious, Nancy turns the retro, less-is-more aesthetic of the current acoustic revival on its head. Not content with writing and singing all the songs herself, the 23 year-old also plays most of the instruments, including guitar, khim, Indian harmonium, Appalachian dulcimer and bouzouki, amongst many others."

"Nancy Elizabeth with an astounding new single Hey Son on Leaf. Starting from the seed of a pure female voice and guitar, it slowly builds taking in a great choppy guitar action until finally we're in a wall of pagan intensity and tribal beats. Makes me want to strip off, paint up and dance round the campfire high on lead from cheap market paint". - Norman Records on 'Hey Son'
Label: Leaf
Tracklist:
1 I'm Like The Paper
2 I Used To Try
3 Off With Your Axe
4 The Remote Past
5 Coriander
6 8 Brown Legs
7 Electric
8 Hey Son
9 Weakened Bow
10 What Is Human
11 Lung
12 How Can I Stop?
13 Battle and Victory
http://www.nancyelizabeth.co.uk/
http://www.myspace.com/nancyelizabethcunliffe