Wednesday, February 25, 2009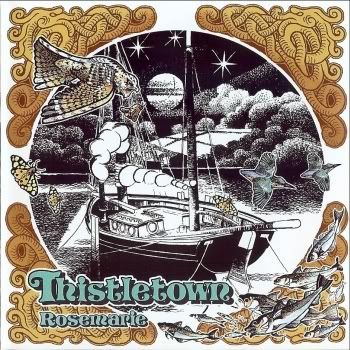 Well, I only discovered this band the other day, but after doing some research for this post it seems that this album has become somewhat of a classic of romantic pastoral folk in the short time since its release.
They live on a boat in Cornwall, dig nature, and make the most beautiful pre-Raphaelite English romantic music you have ever heard. - Label
Thanks go to Graaf for introducing me to this band. The CD is available from HMV, Amazon etc as well as the label, so I suggest you grab a copy.
Label - Big Bertha
Line-up:
Tiffany Bryant
Andrew Jarvis
Lydia Tweddell
Ben Tweddell
Matthew Bennett
Tracklist:
1 Rosemarie
2 Glowworm
3 Under the Trees
4 Dance With the Sea
5 Labyrinth
6 Oak and Ash
7 Moon is a Pearl
8 The Sun is Coming Up
http://www.myspace.com/thistletown
Click here
V2