Friday, December 12, 2008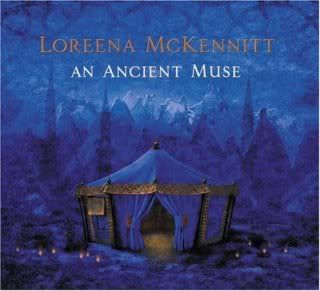 Something a bit different this time, an amalgamation of new age and world music styles with of course, a folk leaning. Incredible album, this.
"Tell me, O Muse, of those who travelled far and wide"

Aptly, it is an echo of Homer's timeless Odyssey that introduces Loreena McKennitt's seventh studio recording, the latest volume of a project she describes as "musical travel writing". This time, the journey takes her in search of the Celts' easternmost paths, from the plains of Mongolia to the kingdom of King Midas and the Byzantine Empire. Along the way, she muses on the concepts of home, of travel in all its incarnations, of the cultural intermingling that underpins human history and our universal legacies of conflict and hope. - quinlanroad.com
Label - Quinlan Road
Tracklist:
1 Incantation
2 The Gates of Istanbul
3 Caravanserai
4 The English Ladye and the Knight
5 Kecharitomene
6 Penelope's Song
7 Sacred Shabbat
8 Beneath A Phrygian Sky
9 Never-ending Road (Amhrán Duit)
Grab the CD
here
.
Bitrate - V2
Click here